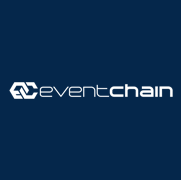 Deal Terms
Deal Type:
Equity Offering
Collection Currency:
btc
Price:
.25 usd
Blacklisted Countries: info
Min Financing Amount:
$1,000,000
Max Financing Amount:
$3,760,000
Investor Accredited Required Countries: info



NOTE: The issuer is accepting Canadian Dollars (CAD). All US Dollar values shown on this offering are for informational purposes and are based on the conversion from CAD to USD on 01/21/2019. All currencies will be converted to CAD prior to determining final investment value.

Share Price: 0.25CAD (~$0.1880)

Warrant: Right to purchase 1 additional share at 0.75 CAD (~$0.5640) prior to 12/31/2020

Pre-Money Valuation: 9M CAD (~$6.78M)

Notable Investors: Echelon Partners

WIRING DETAILS: For wiring details, please use this telegram link.


Executive Summary
EventChain provides a simple user interface for event managers to manage and execute Smart Ticket sales globally for small to large events supported by the underlying blockchain technology to secure and eliminate counterfeit tickets. Event organizers have the ability to accept funds for tickets in cryptocurrency and credit cards or paypal.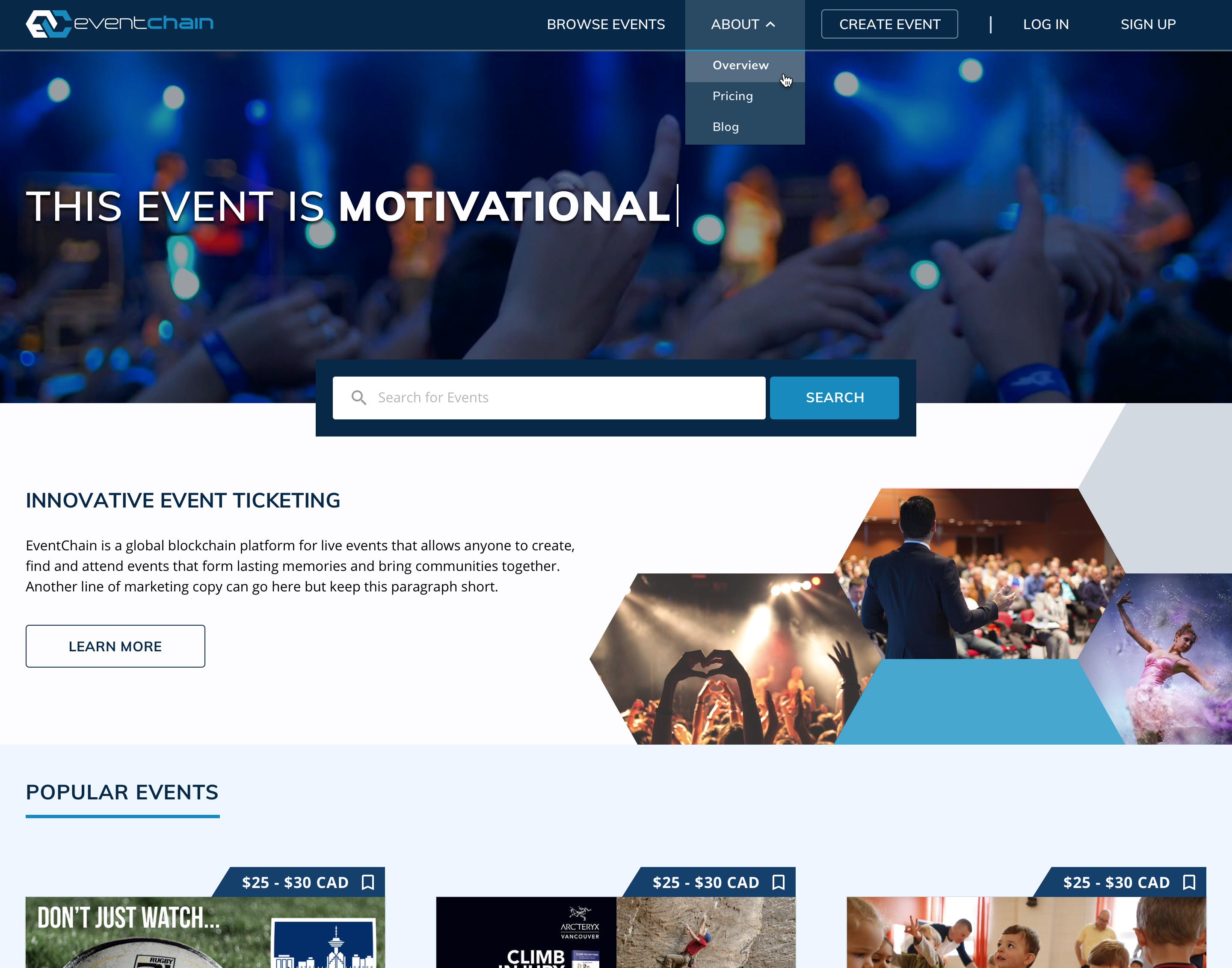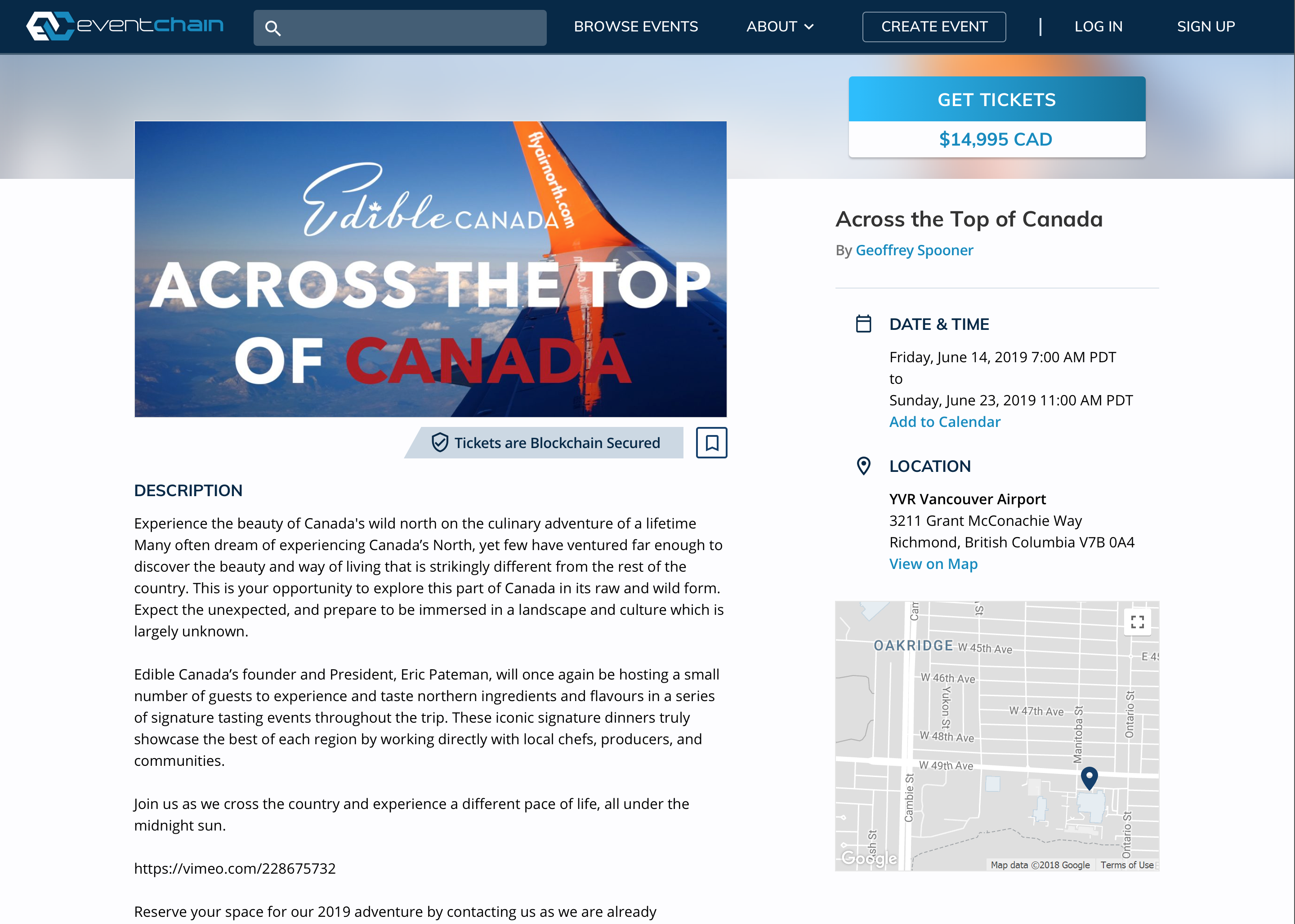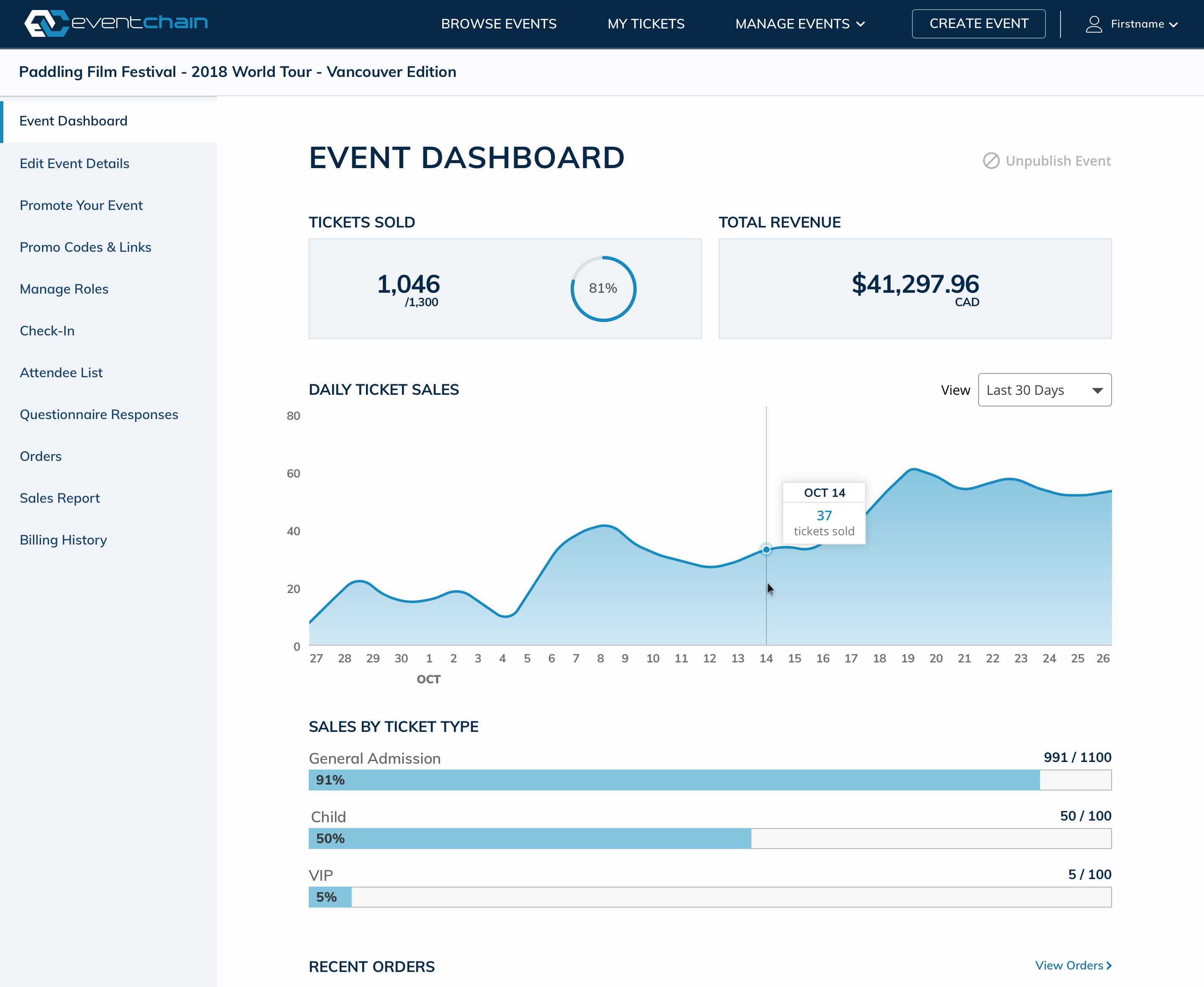 Country of Operation:
Canada
Website:
Telegram URL:
# of Telegram Members:
35400
Twitter Url:
https://twitter.com/eventchain_io
# of Twitter Followers:
24800
Compliance Statement: The offering is not available to US/Canadian investors who do not satisfy the requirements laid out by US law to be an accredited investor.

Investments in cryptocurrencies and utility tokens involve a high degree of risk and those investors who cannot afford to lose their entire investment should not invest. Investors should review the risks and disclosures in the offering's investment documentation. Before making an investment decision, investors should review the company's Whitepaper and Slide Deck for a complete description of its business and offering information, a copy of which may be found below.

The material contained in this profile is not to be regarded as an recommendation to buy or sell or the solicitation of any offer to buy or sell securities in any jurisdiction where such an offer or solicitation is against the law, or to anyone to whom it is unlawful to make such an offer or solicitation, or if the person making the offer or solicitation is not qualified to do so. The information on this profile does not constitute legal, tax, or investment advice. You must not, therefore, rely on the content of this profile when making any investment decisions.